Letter to Readers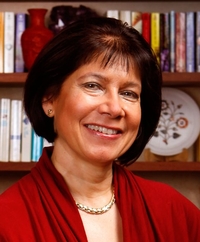 Become a Newsletter Subscriber!
September 1, 2023
MISS PRIM AND THE DUKE OF WYLDE has now been released into the world! It is the thirteenth novel in the Cynster Next Generation series, and is Meg's love story.
In the leadup to her tenth Season, Meg Cynster—known to the ton's bachelors as Miss Prim—retreats to her cousin Christopher's home ostensibly to help him and her close friend, his wife, Ellen, with their growing brood, but in reality, to dwell on what Meg wants of life.
Clearly, there is no Mr. Right for her so what else is she going to do? She has yet to come to any conclusion when she happens on an elegant curricle drawn by a pair of fabulous horses with a drunken lord unconscious on the box seat. Others present know where the gentleman is staying but are unable to manage the horses.
Reluctantly accepting the responsibility, Meg takes change of the reins and drives the inebriated gentleman home. What she doesn't know is that the gentleman is the notorious Duke of Wylde and that her driving him home is going to seal their fates.
Last month the novel became available for pre-order in the digital and print formats. Audio will soon be available as well.
If you'd like to organise your copy, in any format, of MISS PRIM AND THE DUKE OF WYLDE, click on the cover below that will take you to the book page, which includes the full description and retailer links.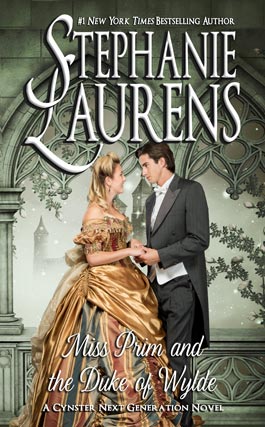 My latest competition celebrating the release of MISS PRIM AND THE DUKE OF WYLDE closed earlier this month. A big congratulations to the following winners -
Elly G - Netherlands
Kaytee T - UK
Kim M - USA
Iona P - Australia
Niki S - Canada
Emails have been sent to all of the above people, if you have not received an email, please contact my team on admin@stephanielaurens.com.
Well, that's my last novel for the year 2023. In a few weeks, I am off on an exciting adventure to Egypt and Jordon - wish me luck! I can't wait.
But never fear, I have already organised the first novel for 2024. A FAMILY OF HIS OWN is due to be released mid-March 2024. More to come in the coming months, however it is up for pre-order, so head to your favourite retailer for some details if you're really eager to find out and just can't wait!
As always, stay safe, and if all else fails, sit down and read a good book!
Looking Ahead:
August 17, 2023 - The next Cynster Next Generation Novel, MISS PRIM AND THE DUKE OF WYLDE. Meg Cynster's story.
As ever, I truly appreciate your wonderful support. As long as you are there, wanting to read my stories, I'm happy to keep writing them!
Stephanie