Letter to Readers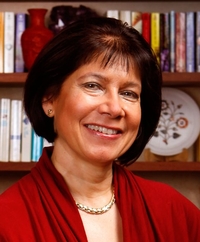 Become a Newsletter Subscriber!
January 1, 2022
Happy New Year! Let's ring in this new year and fervently hope that there is more positivity and normalcy in the world! Fingers crossed anyway :).
Although the world seems to be imploding a little with this new COVID variant, it has been really nice to take a week or so off from reality and spend time enjoying this festive season. I spent Christmas as I normally do, with my husband at one of my daughters houses with family - in laws, grandkids, aunties, uncles. And we had some fantastic weather - sunny with a light breeze, not warm enough to be sweltering but warm enough to get some sun and feel like it's summer.
Other than enjoying seeing grandchildren open presents, and eating A LOT of food, I've been enjoying sitting back and losing myself in some amazing novels. I hope you have been able to enjoy some time off and relax as well.
Now that we are in the new year, I can start giving you some information on my novels for 2022. My next release is called FOES, FRIENDS AND LOVERS and will be released on March 17, 2022 in all formats - digital, print and audio. It's time for Gregory Cynster's story and we meet up with him at Bellamy Hall, the property that his great-aunt willed to him. His intention is to convert the hall into a comfortable, gentleman's country residence, only to discover on his arrival that the hall is overrun with an eclectic collection of residents engaged in a host of business endeavours under the stewardship of a lady too young to be managing such enterprises.
Caitlin Fergusson is an efficient young lady who has definite plans on how to deal with the new owner of Bellamy Hall. However, on coming face to face with Gregory Cynster she and everyone else in residence is thrown off stride as he doggedly carves out a place for himself at the hall.
For a full description of FOES, FRIENDS AND LOVERS, click on the cover below. The book is also now available for pre-order in digital and print formats, so if you'd like to arrange your copy, click on the cover which will take you to our preferred retailers.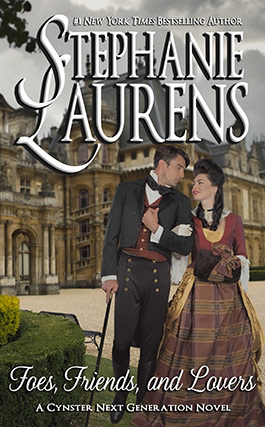 While you enjoy the rest of the holidays, why not try your hand at my latest competition? Head to my competition page and you'll see that my FESTIVE COMPETITION is still open and taking entries until January 14 2022. Get your chance to win a copy of your favourite Cynster Second Generation novel, in your preferred format! All you need to do is answer the question right and you'll be in the
Click HERE to see the details and enter. Entries close on January 14 2022, and winners will be announced on the website, Facebook and via email shortly after.
In the mean time, I hope you enjoy the rest of the month, and I'll touch base next month when life is back in full swing!
Stay safe, and happy holidays!
Looking Ahead:
March 17, 2022 - Volume 10 of the next Cynster Next Generation novel - Gregory's story. FOES, FRIENDS AND LOVERS
August, 2022 - Volume 11 of the next Cynster Next Generation Novel - Martin's story.
As ever, I truly appreciate your wonderful support. As long as you are there, wanting to read my stories, I'm happy to keep writing them!
Stephanie