Devil's Brood Trilogy
#1 New York Times bestselling author Stephanie Laurens brings you the next instalments in the CYNSTERS NEXT GENERATION novels, DEVIL'S BROOD TRILOGY.
Three full-length novels detailing the romances of the original archetypal Cynster Devil's three children, Sebastian, Michael, & Louisa. The novels are set against and linked by the unraveling of an intrigue that threatens the foundations of English society and government in 1850. The intrigue continues through all three books, culminating in the third volume. Each volume centers on one couple and contains their romance to the point of betrothal, with all three weddings contained in the Epilogue of the third volume – the final scene of which contains an echo from the initial book in the Cynster Novels, Devil's Bride.
The release dates and titles for all three novels have been finalised, and are as follows -
THE LADY BY HIS SIDE (March 9, 2017)
AN IRRESISTIBLE ALLIANCE (May 11, 2017)
THE GREATEST CHALLENGE OF THEM ALL (July 13, 2017)
Click here to access an interview Stephanie using questions direct from her readership.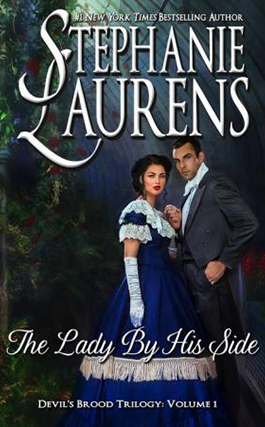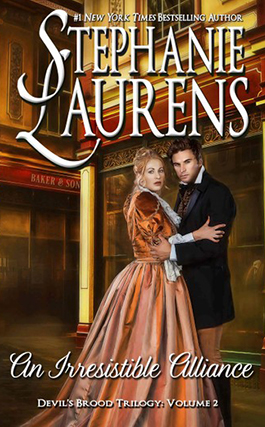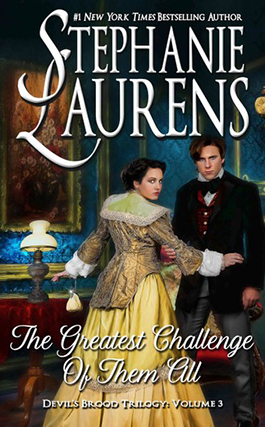 As an Amazon Associate I earn from qualifying purchases.