Letter to Readers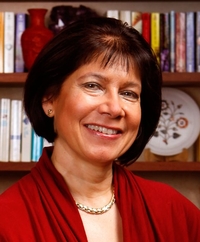 Become a Newsletter Subscriber!
Stephanie's next competition is now open for entries!! This competition is celebrating the upcoming festive season. Get your chance to win 1 of 5 copies of your preferred novel in your preferred format! Simply fill in the form, answer the question, and note your preferred novel you'd like to receive in your answer.
---
My releases in 2021/22
OUT NOW!!
THE TIME FOR LOVE - the eleventh volume in the Cynsters Next Generation Series, Martin's story.
FOES, FRIENDS, AND LOVERS - the tenth volume in the Cynsters Next Generation Series, Gregory's story.
THE MEANING OF LOVE, An original Stephanie Laurens novel
THE SECRETS OF LORD GRAYSON CHILD, a Cynster-connected novel
THE GAMES LOVERS PLAY, the ninth volume in the Cynsters Next Generation, Therese's story.
December 1, 2022
Happy Holidays to you and your special people! No matter what you celebrate, it's definitely time for the festive part of the year. Here in Australia, schools are finishing up for the year with end of year celebration concerts, graduations, and arts and craft activities that are all about celebrating the festivities. My children and grandchildren are getting ready for Christmas, and I've been out sourcing lovely gifts for them all. I can't wait to see then enjoy the day - it's always fun buying and giving, especially to those you love.
As I'm sure you can tell, I'm always interested in the weather and my gardening, and up until a few days ago, we were still in the midst of rain and yet more rain. Thankfully however, we've had a respite and the last couple of days have been full of sunshine. Many people I know are quietly (really, some quite loudly!) hoping that we're at the end of this nasty patch of weather, and we can get on and start enjoying some warmer weather. It is after all officially summer here as of today!
Last month, I teased you with a one liner about my first release in 2023. Well I'm pleased to be able to provide you now with most of the information of this fantastic novel!
MISS FLIBBERTIGIBBET AND THE BARBARIAN is the next instalment of the Cynster Next Generation Novels, and is Nicholas Cynster's story - Demon and Flick's son.
Nicholas Cynster rides up to Aisby Grange in Lincolnshire determined to purchase an elusive stallion for the Cynster Stable, only to encounter a strikingly beautiful and shockingly direct young lady who proves to be the lion guarding the gateway to the horse's owner. But before Nicholas can negotiate access, the horse is stolen, and Nicholas finds himself joining forces with the lady, who he belatedly recognizes as being known throughout the ton for her flighty, frivolous, outrageous behavior…except she's nothing like that.
Lady Adriana Sommerville knows Nicholas will be back and resigns herself to having to manage his interaction with her aging father. She successfully negotiates that potential quagmire only, at the very last moment, to discover the horse is missing. Stunned, Addie insists on setting out in pursuit and is not so silly as to refuse Nicholas's support.
But as they follow on the heels of The Barbarian, their adventures and encounters open both their eyes to the prospect of a more enduring partnership. Yet before they can follow that trail farther and before they can lay hands on the horse, through shock after shock, their pursuit uncovers a complicated plot that strips away masks and rescripts everything Addie and her siblings thought they knew about the Sommerville family.
MISS FLIBBERTIGIBBET AND THE BARBARIAN is due to be released on March 16, 2023. It is currently available for pre-order in digital formats, and will be very shortly available for pre-order in print and audio. If you'd like to check out the beautiful cover for this novel and arrange your pre-order of your digital copy, have a look below and click on the cover. I will keep my website up to date and as soon as I have links for the print websites and audio, I'll update the book page on my website.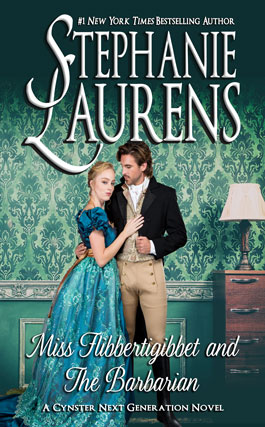 As mentioned previously, we currently have a competition running in the lead up to the festive season. Click on the link HERE to navigate to my competition webpage, and fill in the details and answer the question to get your chance to win one of five copies of your chosen novel, in your chosen format! Entries are open, and will run until December 19, 2022. Winners will be contacted via email and announced here and on Facebook.
For the rest of the year, I'll be hoping to enjoy the weather and time with my loved ones. I do hope you can do the same!
As always, stay safe, and if all else fails, sit down and read a good book!
Looking Ahead:
March 16, 2023 - The next Cynster Next Generation Novel, MISS FLIBBERTIGIBBET AND THE BARBARIAN. Nicholas Cynster's story.
As ever, I truly appreciate your wonderful support. As long as you are there, wanting to read my stories, I'm happy to keep writing them!
Stephanie