Letter to Readers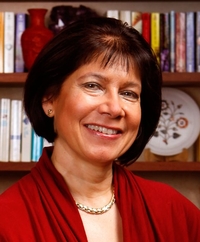 Become a Newsletter Subscriber!
The FESTIVE SEASON COMPETITION is open for entries! This competition is a little different to our usual ones. Instead of celebrating just one novel, we are celebrating the whole CYNSTER NEXT GENERATION group! We're asking you to answer a question correctly, and in return if you win will be able to choose (yes, choose!) from the entire Cynster Next Generation Novels range a copy in your preferred format of one of the Cynster Next Generation novels.
---
My releases in 2020/21
OUT NOW!
THE MEANING OF LOVE, An original Stephanie Laurens novel
THE SECRETS OF LORD GRAYSON CHILD, a Cynster-connected novel
THE GAMES LOVERS PLAY, the ninth volume in the Cynsters Next Generation, Therese's story.
LADY OSBALDESTONE'S CHRISTMAS INTRIGUE, the fourth and final for now instalment in Lady Osbaldestone's Christmas Chronicles.
THE OBSESSIONS OF LORD GODFREY CAVANAUGH, the fourth novel in The Cavanaughs, we read Godfrey's destiny.
December 2, 2021
Seasons Greetings to you all!
It's the first day of summer here in my world and boy it's a doozy - hot, humid, and exciting! We've had a very cool and rainy spring so it's so nice to finally have some real sunshine here. The gardens are bursting with lush foliage and the hard work I've been putting into my vegetable garden project is - FINALLY - paying off. I've also just had a look through my December 2020 Letter to Readers to you and see that it seems it's been officially a year since I started my garden - time has flown!
Apart from watching my garden grow this last month, I've also welcomed with eager anticipation the release of THE MEANING OF LOVE, which released into the world on October 14th. This book has been much anticipated by many of you for a few years now, and I am so pleased to be bringing it to you now.
Melissa North had assumed that after eight years of not setting eyes on each other, her youthful attraction to—or was it infatuation with?—Julian Delamere, once Viscount Dagenham and now Earl of Carsely, would have faded to nothing and gasped its last. Unfortunately, during the intervening years, she's failed to find any suitable suitor who measures up to her mark and is resigned to ending her days an old maid.
Then she sees Julian across a crowded ballroom, and he sees her, and the intensity of their connection shocks her. She seizes the first chance that offers to flee, only to discover she's jumped from the frying pan into the fire. Within twenty-four hours, she and Julian are the newly engaged toast of the ton.
Julian has never forgotten Melissa. Now, having inherited the earldom, he must marry and is determined to choose his own bride. He'd assumed that by now, Melissa would be married to someone else, but apparently not. Consequently, he's not averse to the path Fate seems to be steering them down.
And, indeed, as they discover, enforced separation has made their hearts grow fonder, and the attraction between them flares even more intensely. However, it's soon apparent that someone is intent on ensuring their married life is cut short in deadly fashion. Through a whirlwind courtship, a massive ton wedding, and finally, blissful country peace, they fend off increasingly dangerous, potentially lethal threats, until, together, they unravel the conspiracy that's dogged their heels and expose the villain behind it all.
Full information is available on my website, including links to purchase in your preferred format. Click on the beautiful cover below for links.
Now that my last book of the year has well and truly been released, I've turned my attention to my novels for next year, as well as springing an extra FESTIVE SEASON COMPETITION on you! Head to my competition page and have a look at the question being asked. Fill in the form on the page, including your answer, details, and preferred novel you'd like to receive. The competition closes on January 15, 2022, and winners will be announced on my website, on Facebook, and via email. Click HERE to enter. Good luck to you all!
In regards to novels for next year, I intend to release two, both being part of the Cynster Next Generation novels. I have already been busy with the editing and proofing process for my first one, FOES, FRIENDS and LOVERS, with pre-order links and general information to be sent out in the new year.
Meanwhile, I think I'll spend the rest of the holiday season enjoying the weather, and hopefully get time to read a couple (or several!) books before getting back into the groove of life.
Stay safe, and happy holidays!
Looking Ahead:
March 17, 2022 - Volume 10 of the next Cynster Next Generation novel - Gregory's story. FOES, FRIENDS AND LOVERS
August, 2022 - Volume 11 of the next Cynster Next Generation Novel - Martin's story.
Until next time, best wishes and happy reading!
Stephanie